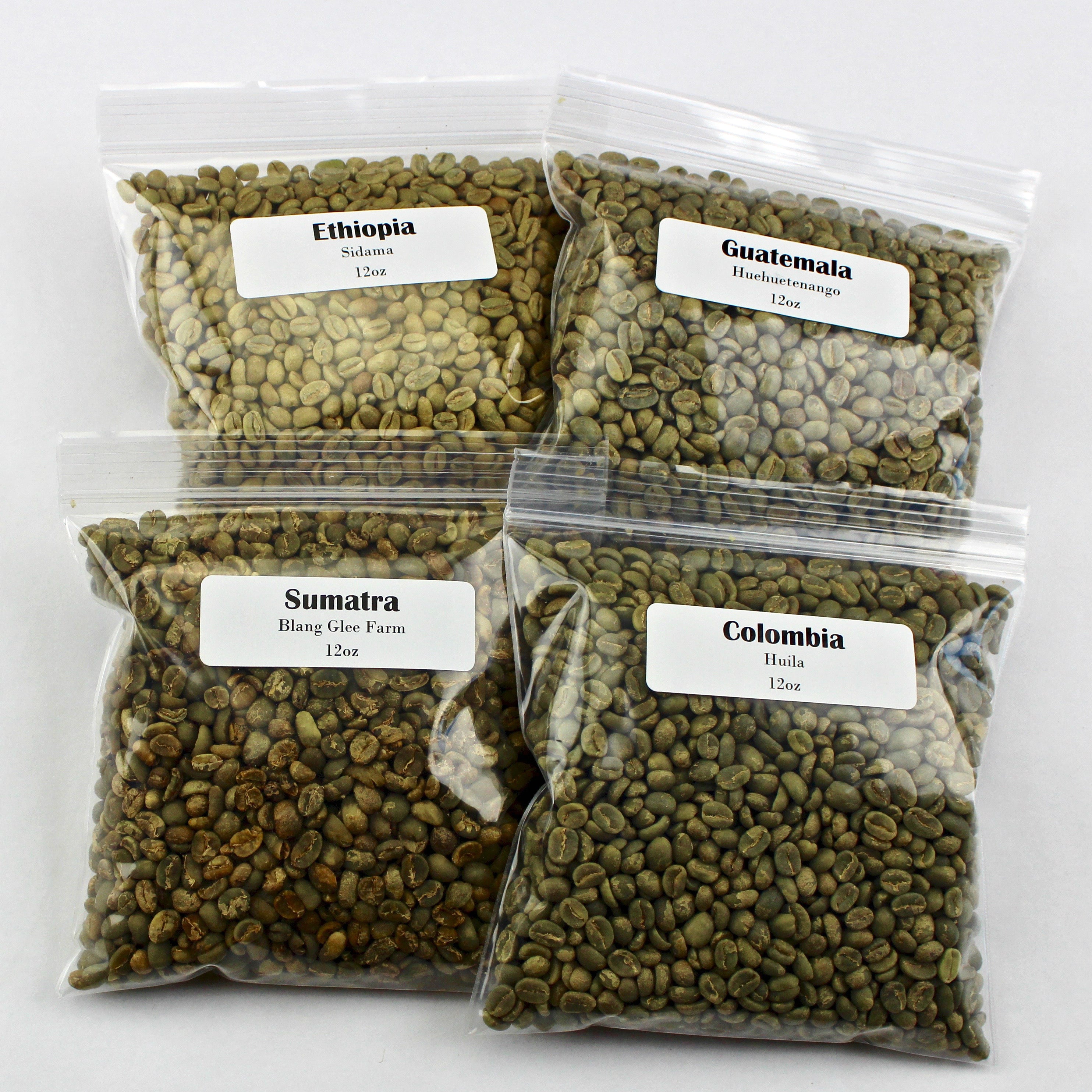 Green Coffee Sample Pack
$ 20.00
The sample pack is specifically curated for home roasters, from novice to expert, to experiment with four unique coffees. 
Four 12oz samples, 3lbs total.
The origins are always changing, and not necessarily as pictured. 
A sample pack is included for free with each purchase of a new CBR-101 roaster, no promo code needed!
Just starting to roast
I've been trying to find a hobby for years. So I wanted to try roasting coffee to give as gifts to my clients. The sample pack is the best way to experiment roasting coffee beans. My sample pack came with more than I expected. It had enough of variety to made it interesting and fun.